This article was published in Surf Session Magazine (november 2011).

To read the original version in French click here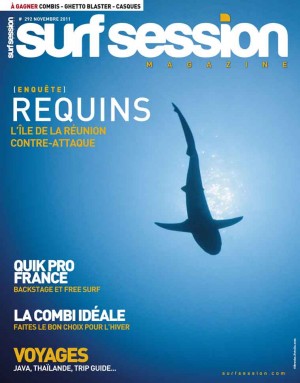 There are gays everywhere, in every profession, in all sports. There are therefore also in the surfing world. Yet the line-up "not easy to meet other gays. "That's why Thomas has created a community site for surfers gays and lesbians. This is the first of its kind, and already 3500 members registered in 80 countries.

History
Gaysurfers.net site was launched in February 2010 by Thomas Green. (He surfs on the photo above, Indonesia), himself a surfer, born in France, which has long lived in Australia.He wanted to provide surfers gay, he encountered during his travels but remained stuck at the back of their closet, a community tool where they can share, talk and meet.
"I set up this blog a year ago and a half for surfers gay. It has made more than a smile who thought I was alone in the world, but in a year the blog has become a real social network with over 3,500 active members across 80 countries. The site is not a dating site like other gay sites, but rather a surf magazine for people who like me are gay or bi-sexual and passionate about surfing. "
"The site is designed for men and women of all ages. Young surfers who discover their homosexuality are often those who most need support and encouragement.
I note that this is not a dating site or a porn site, but strictly a social community based on a passion for surfing. "
GROUPS
The site is divided into 48 geographical groups (Los Angeles, Sydney, Hossegor, Bali …) Each group is managed by one or more Group Admins who organize sessions locally.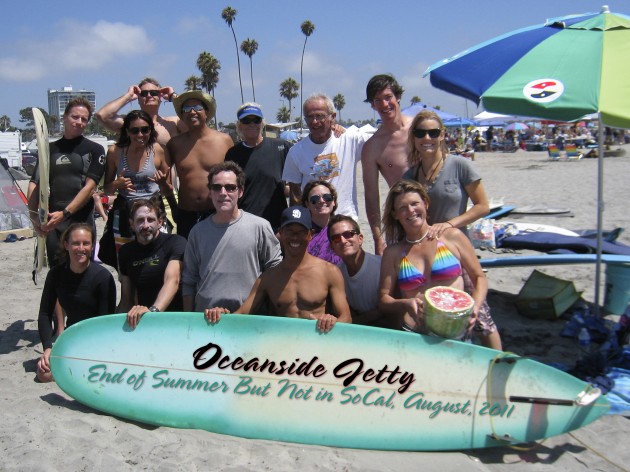 Last winter Thomas went to meet the members at a surf trip of six months between California, Hawaii, Australia and Indonesia.
"I was invited by members wherever I went. I was finally able to meet other gay surfers, to discover the spots with the locals, it was unexpected! "
On the website everyone contributes in its own way. Jonathan San Diego has the logo (he caries the board with the group of San Diego in the last surf session held last week.
Michael Soule (below the Mentawais) Shaper Kauai has offered me the G-board, board first in the colors of the site.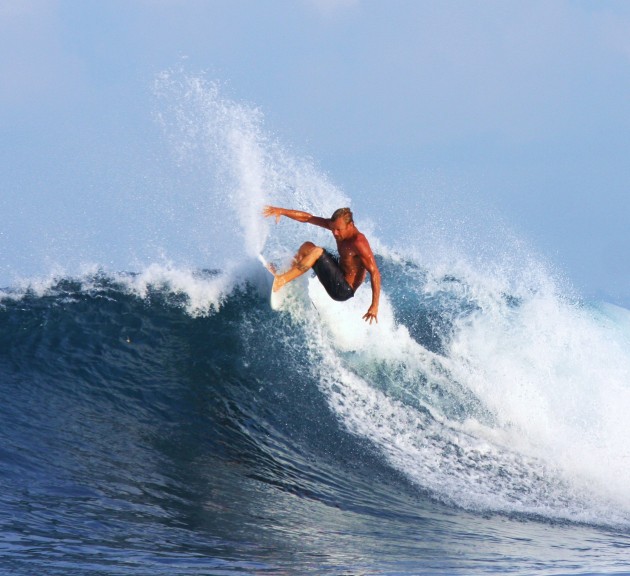 In Australia, members met in Sydney to participate in the parade of the "Gay & Lesbian Mardi Gras." Festival that brings together gay groups from all backgrounds, fire, police, bikeurs … and this year for the first time surfers! Very simple, they have parades in "board shorts" with their surfboard. It was the first time surfing (the first icon of Australia) was represented in the Mardi Gras.
"It must be said that everyone was waiting for us for years. We had an amazing reception. "
However, for Thomas the group should stay quiet, no way to attend all events. "Our goal is not to recruit or engage in politics. "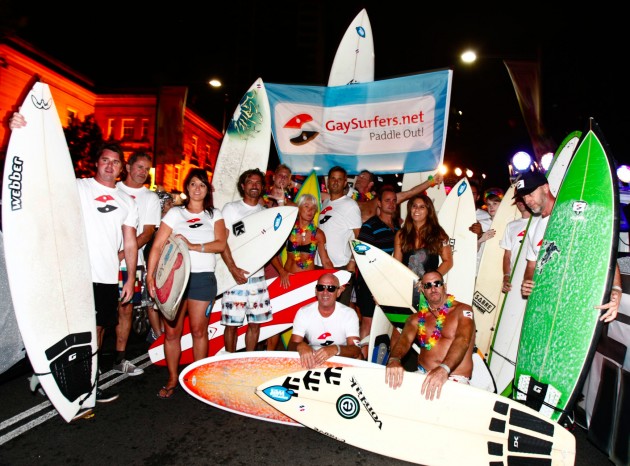 GIRLS
There is also a group for kite-surfers and a group for girls.
Cori Schumacher, 3 times world champion longboard is the female figure of GaySurfers.net and will take care of the international group of girls site members.
"I am very happy because she is really known and respected. It is also a journalist and speaks very well and it will help us to develop the site by answering the interviews on our behalf. "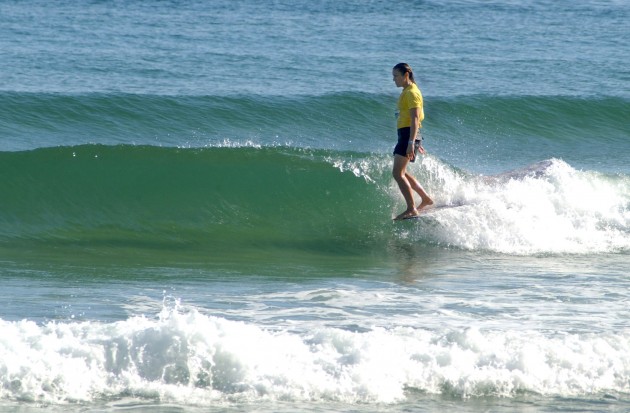 Site features

The site is a place to socialize and create groups of surfing in every region of the world where there are waves. In each group is organized events, surf sessions, travel … Members can discuss their sessions, participate in forums and download surf videos and photos. A new site is part of the global mapping of surf spots, surf schools, hotels and other services that may be of interest to gay surfers in their travels.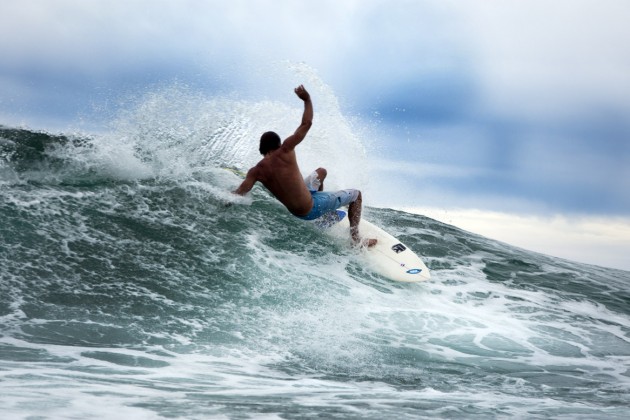 CONTRIBUTION
While membership is free, Thomas provides an opportunity for members to make donations to cover the costs of accommodation and development of the site not online.
IGSD
On July 17, 2010, surfers have given gays go to all the great spots around the world for a friendly day of surfing.
The event, called "International Surfers Gay Day" for a total of 49 spots around the world, Playas de Mar del Plata, Argentina, in Waikiki, Hawaii, to Manly Beach in Sydney, Australia.
In France, participants found themselves particularly in Etretat in Normandy, Tréguennec, in Brittany, in Capbreton Landes, Lacanau, Gironde and Palavas, near Montpellier.
CONCLUSION
The purpose of Thomas is far more successful, with nearly soon 3500 members registered on the site, in over 80 countries!
To join the community towards the site: www.gaysurfers.net