Dear fellow surfers,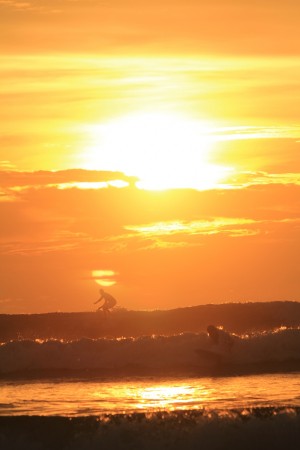 It my pleasure to introduce myself as one of the group admins for the Costa Rica group on gaysurfers.net. Originally from Holland, I moved to beautiful Playa Tamarindo on the Pacific Coast of Costa Rica only a few weeks ago to live the ultimate dream…. running our own surfschool and hostel. Although still a novice at surfing, I now have the privilege of living and working right on the beach with plenty of great waves to catch.
As you all know, Central America and Costa Rica in particular have many great surf-spots, many still undiscovered by the masses. Although Costa Rica is not a big country in size, the vast number of great locations and sometimes challenging travel conditions mean that I won't be able to cover the whole of Costa Rica. I therefore really need your help to list all the great surf-spots and gay-friendly businesses on gaysurfers.net and share your surfing experiences with our community.
Turning the Blue Trialz Surf Co. into a truly gay-friendly surf school and shop is my first personal contribution to the gay surfing community, becoming a group admin on gaysurfers.net is my second. Feel free to get in touch if you are planning to travel to Costa Rica, if you want more information about the country, it's surfing locations, have tips or suggestions or want to meet up to catch some waves or an Imperial (Costa Rica's local beer)
With kind regards,