Published by News.com.au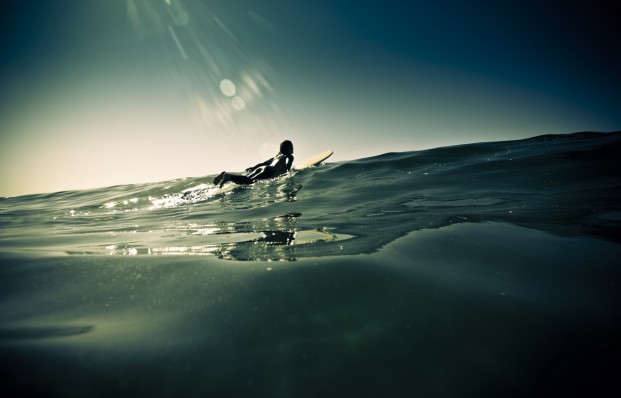 A TOP female surfer upset by Roxy's controversial ads featuring Australian surfer Stephanie Gilmore is campaigning for the company to stop using "sexy" images of it's women surfers.
Three-time world champion surfer Cori Schumacher, who has posted her campaign at change.org, told The Los Angeles Times she was upset by the "all sex, no surf" Roxy ads that featuring Aussie surfer Gilmore.
"Roxy's recent advertisement for a surf competition features a 5-time World Champion surfer suggestively undressing without showing us her face, and never actually shows her surfing! This tells young girls it's more important to be sexy than to be strong or a good surfer," wrote Schumacher.
"As a lifelong surfer, I've seen the sexism and objectification women face on a daily basis in this sport," wrote Schumacher.
The Roxy Gilmore ad "reinforces the inequalities women face in surfing and other sports."
More than 20,000 people signed the petition protesting Roxy's focus on women's bodies instead of their surfing skills, and Schumacher presented the signatures at a meeting with Roxy this week.
"Surfing should be a place where women can show they're strong and powerful. Ads like Roxy's ads prove women are still navigating gender bias that reinforces harmful stereotypes," she wrote.
In the Roxy YouTube video, a female surfer is seen semi-nude, laying on a bed in her underpants, and stripping off a white shirt to shower. No surfing is featured in the video, which asks viewers to guess who the star is.
The controversial ads, which in a follow-up revealed the mystery surfer as Gilmore, were created to promote a surfing event, were slammed by critics as "sexploitation".
The raunchy video provoked a social media backlash amid criticisms that it reduces female athletes to soft-porn stars.