2012 Mardi Gras, 'gay and lesbian' is out – 'Sydney' is in! 2011 saw members of GaySurfers.net make history by marching out and proud as queer surfers in the Sydney Gay and Lesbian Mardi Gras parade. Marching to represent the diversity which exists in both surfing and the gay community, the quest was for greater equality, the breaking down of barriers, for continued liberation and an accepting community. According to one member, 'It seems we marched so well that we marched the gay and lesbian right out of the parade'.
In 2012, the 33-year-old Mardi Gras has a new name, new logo and new message of inclusiveness that organisers admit could alienate traditional supporters.
"We fought for this day, the day we could embrace the wider community and be inclusive," said the chairman of the Mardi Gras, Peter Urmson. Gone is the prefix "gay and lesbian" from the March event, which will now be simply Sydney Mardi Gras. Gone, too, is the "alphabet soup" of GLBTQI, an awkward acronym which sought to be a catch-all for non-heterosexual minorities.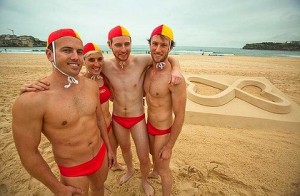 Insisting that the heart of the annual festival remained gay, lesbian, bisexual, transgender, queer and intersex people, Mr Urmson said Mardi Gras was inviting any and all comers who wanted to celebrate diversity and "the right to be". This would include opening parade floats to new faces who "share our values".
At the launch yesterday, Mr Urmson acknowledged that long-standing supporters might feel the new approach would water down the event's celebration of sexual difference but said Mardi Gras had to evolve with its community. "I think that whilst we are first and foremost a GLBTQI community organisation, we also are very open to all of our friends that do not necessarily identify within that alphabet soup," he said.
Organisers hope that reaching out will rejuvenate the event, which has failed to attract younger people and lost relevance in its core community.
Nine years ago the organisation went into administration and struggled after an embarrassing booking error in 2009 which separated the parade from the after-party by a week and led to a $600,000 loss.
Mr Urmson said the festival was on track to be in the black this year but the crisis had helped trigger soul searching and reinvention. "Mardi Gras has been a victim of its own success," said Greg Logan, the head of Moon advertising agency , which devised the new "infinite love" logo of two connected hearts. "The new generation of kids don't have the same prejudices previous generations do. If you're gay or lesbian at school, you're out, your straight friends don't care, and you go out together."
An exclusively gay event held little appeal for younger gay people, he said.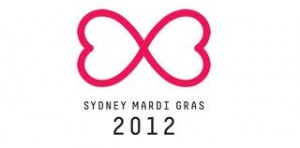 Beginning in 1978 as a gay rights march which ended in police brutality and 52 arrests, the parade has become a national and international tourist attraction that injects $30 million into the state economy.
The organisers hope that broadening the event will transform it into a global carnival "up there with Rio – to be enjoyed by everyone but always remembered as being a gift to the city from its gay and lesbian community", Mr Urmson said.
Gaysurfers.net is about to begin organising its involvement in the 2012 Sydney Mardi Gras. It seems that the time has come for GLBTQI people to accept that due to financial hardship, we'll need to water down our soup a bit this year. The previous menu had 'alphabet soup' , however, now we'll just be serving a crock of soup. How lovely to think that the Sydney Mardi Gras will eventually be known as the gift the gays gave to the city.
Edited by David Wakefield for GaySurfers.net
david@gaysurfers.net
Original Article by
Kelsey Munro
www.smh.com
November 18, 2011