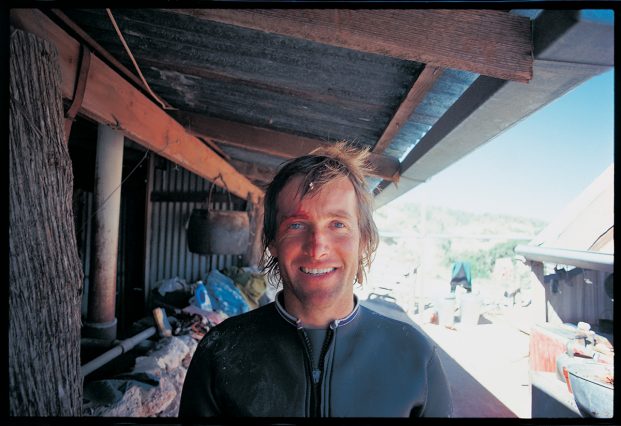 Australian surf photographer and journalist John Witzig documented some of the most important events in surfing through the 1960s and 70s. I remember reading that John was gay in an article by Nick Carroll. So when he came down to Sydney for another photo exhibition, I decided to introduce myself and ask him a few questions :
BIOGRAPHY
What is your name?
John Witzig
Where you live now?
In the scrub between Maclean and Brooms Head on the NSW north coast.
What is your job?
Principally it's managing an archive of photographs that I shot over a decade and a half from the mid-1960s. The income that I get from that is so pathetic that even the government understands and they give me a part pension. And just in case anyone thinks that I'm living in luxury on the public purse, my total income is less than the minimum wage.
Can you tell us about your career as a photographer, writer, journalist, editor?
My 'career' in surfing publications lasted for that fifteen-year period. It began at Surfing World magazine where I'd contributed articles, and where, in mid-1967, the publisher, Bob Evans, let me edit and design a complete issue. It was July/August, and it would come to be known as the 'New Era' issue.
That same year I was poached to be the founding editor of a new magazine, Surf International, published by Gareth Powell. The magazine never made any money and in early 1970 (I think) I was sacked. My final issue had the theme of 'Country soul'… the movement of surfers to live in the coastal county near good surf breaks.
Albe Falzon, David Elfick and I started Tracks in late 1970. It was a tabloid newspaper that had immediacy… something that the glossy magazines that were printed in Asia were denied. In addition to surfing, Tracks also covered politics, environmental issues, music and the sorts of issues that concerned us… and we hoped, our readers. My direct involvement only lasted for a year and a half because Albe and David wanted to concentrate on films and leave the magazine for me to produce. It was presented to me as a fait accompli and I said 'no'.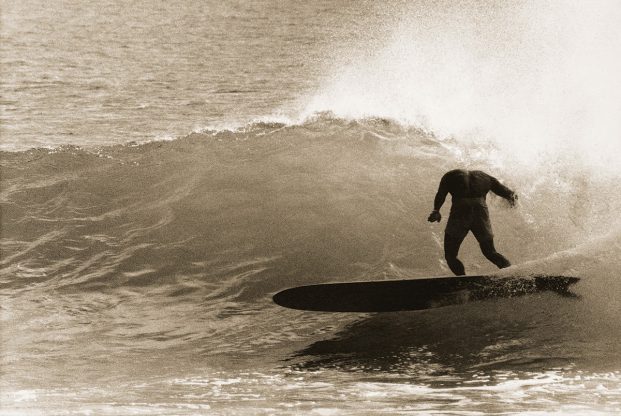 Can you tell us about the article you wrote 'We're tops now'?
My friend Nat Young had won the third World Surfing Championships in San Diego in 1966. Californian David Nuuhiwa had been seen by the US magazines as the hot favourite, and his defeat presented the surfing industry there with something of a problem. They had warehouses full of nose-riders that they needed to sell. Their solution was to ignore Nat's win.
Surfer magazine published an execrable article called 'The High Performers' (maybe in early 1967) with a group of Californian surfers gushing over one another. It was so absurd that I pulled out a story I'd run in Surfing World that compared Australian and US surfers, amped it up (quite a bit) and sent it to John Severson at Surfer. Severson amped it up just a little more, and gave it the awful title 'We're Tops Now'.
To say it caused a bit of a fuss is a major understatement. Surfer had letters about it into a second year. George Greenough was delighted… he loved the shit-stir. Fifty years later, Matt Warshaw (author of The Encyclopedia of Surfing) would write "Witzig… in response to Surfer shamelessly stonewalling Australia's rise to dominance after the 1966 World Championships… roasted the entire purblind Dana Point Surf Establishment with 'We're Tops Now'—still the best, most righteous 'fuck you' surf article ever published."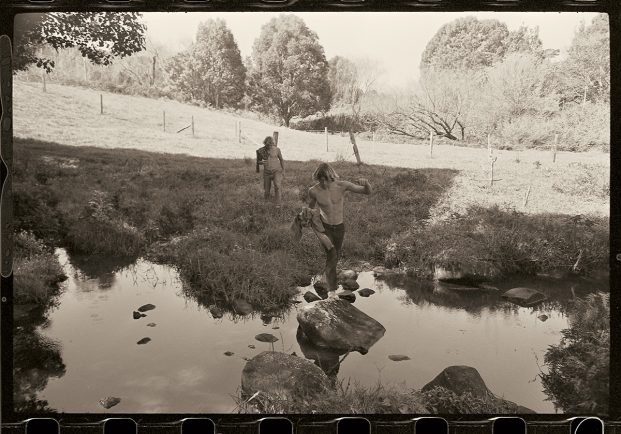 SURFING
When did you start surfing?
About 1959 I think… when I was 14 or 15. This was the time when what we called the 'Malibu' boards were becoming more readily available. Prior to that Australians has surfed hollow plywood paddle boards that were BIG, uncontrollable and simply absurd. A Californian lifeguard team had bought 'modern' boards with fins to Australia for displays in association with the Olympic Games that were held in Melbourne in 1956. Balsa wasn't available for some time… my first two boards were hollow plywood copies of the Californian boards.
Do you still surf today?
Nah… my body began to collapse in my mid-40s. I have chronic osteo-arthritis.
What is your connection to surfing?
In any contemporary sense? None at all.
I have arguably the best documentary archive of the Australian contribution to the shortboard revolution from the mid-1960s, and those pictures continue to be in demand for magazines, books and films. In part because I was editing magazines and knew what sort of pictures I wanted to tell stories with; and in part because I think it was a natural inclination, I tended to take pictures of the life around me in the surfing community. Those pictures are now seen as a social document of their time and have attracted the attention of institutional galleries.
I have occasional exhibitions… both independently and on the regional gallery circuit. That's a link to surfing in some sense, but it's tenuous.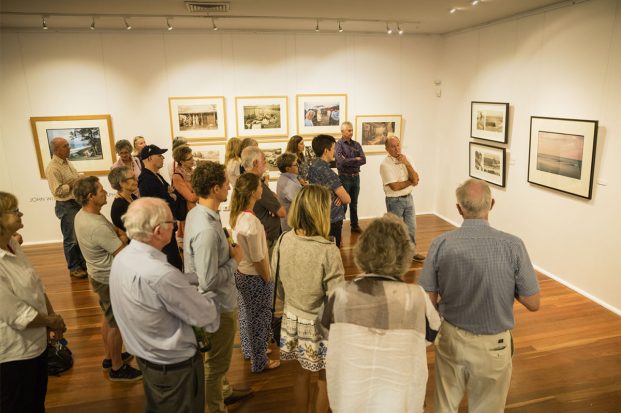 PHOTOGRAPHY
When did you start showing an interest to photography?
Definitely by the time that I was a teenager. I was image obsessed, and magazine obsessed. Somehow I became aware of a German magazine called Twen that was first published in 1959 and lasted eleven years. It was a showcase of great European photography (especially) and superb graphic design. I used to go into the city from my suburban home just to get the magazine. I also admired some of the photojournalism in Life magazine… this was the time of the war in Vietnam and of the outbreak of hippydom in San Francisco. Both were extraordinary subjects for photographers.
I'd also 'discovered' Cartier-Bresson early, and he became my first photographic hero.
What drove you to take photos of surfing?
I knew Ron Perrott, one of the best Australian surf photographers, and he introduced me to the joys and mysteries of the darkroom… and quite frankly, standing on the beach with a long lens shooting surfing pictures looked easy. Ron loaned me a camera and lens in (I think) 1961 and I shot my first roll of film of a kid called Nat Young at Collaroy Point. I took it to the chemist to be processed and I still have a couple of those very small prints.
Can you tell us how you meet Greenough, Midget Farrelly, Bob McTavish, Mark Richards, Nat Young?
All of them are individuals, and I met them at differing times and circumstances. In the very early 1960s, the Sydney north-side surfing scene was a very small world, so you got to know quite a lot of the characters. I got my driving licence in 1961, so could borrow my mother's Beetle and get around the stretch of coast that ran from North Palm Beach to Fairy Bower. It was natural to meet people like Midget and Nat in those years.
Bob McTavish came to Sydney in the early 1960s, and somehow it was inevitable that we'd connect. George I would meet through Bob when they were both living around Alexandra Headlands in 1964 or '65.
I knew Mark Richards' parents because they carted him around to the contests like Bells which I'd first gone to in 1963… those events were great gatherings of the surfing tribe. More than a decade later Mark would be responsible for my scoring a room next to his on Oahu's North Shore for the 1976–77 winter… and for introducing me to the locals at Haleiwa (which meant that I got some waves).
Why did you start travelling with them and taking photos?
I traveled with Nat and Bob more than a bit, George only a couple of times, Midget and MR never.
I was editing surfing magazines from mid-1966, and these were my friends. They also happened to be enormously influential surfers at a period of dramatic change. Of course I'd tell their story.
There was no attempt at objectivity in the sense of documenting the complete picture… and there was no money to do that. I continue to insist that I tell 'a' story… not 'the' story'.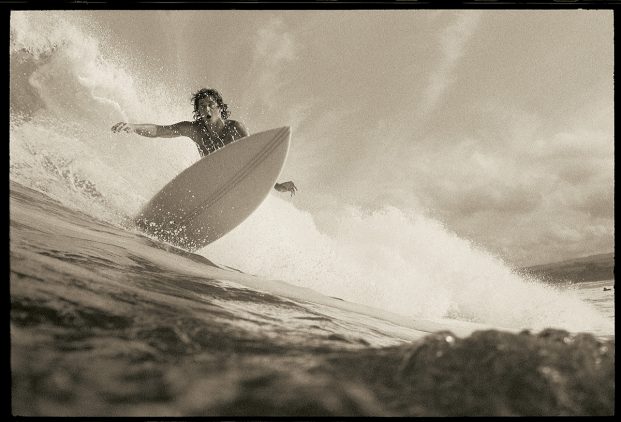 HOMOSEXUALITY IN SURFING
How would you define surfing to the outsider? As a popular culture, sub-culture, or something else?
In the 1960s, I'd guess that it was a sub-culture. Apart from being looked upon with distain, surfers were ignored by the wider community. We had our own magazines and our own films. The wider world didn't know much about us.
That began to change in the 1970s as business sought to connect themselves to the authenticity of surfers. The increasing popularity of surfing naturally bought it to the attention of the broader community.
In your experience, how is gender identity, especially masculinity, shaped and influenced by surfing?
Well, apart from gay surfers feeling the need to hide – hugely important, but not the question – then I don't see how any of it is influenced by surfing.
Have you ever met any other surfer who happened to be gay?
I've met surfers who I assumed were probably gay, and I never asked them.
Do you think a surfer who is gay would be accepted in the surfing communities that you have been living in?
My time in a surfing community finished around 1980… so we're talking about history. The fact that I was closeted through almost the entire time answers the question I guess.
I obviously maintained a lot of friendships after I met my partner Yann in 1980. It seemed to me that most people I knew well were happy for me. The moments of discomfort were rare as I recollect.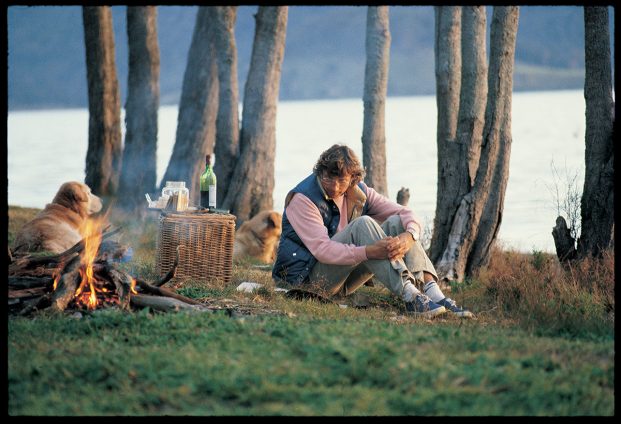 SEXUALITY
How do you define your sexuality?
Do you mean how do I see myself? I'm a gay man.
How did you deal with your sexuality in the course of your life?
Poorly… it took me a long time to come to terms with being attracted to other guys. I did all the usual embarrassing things like trying to deny it; like being infatuated with straight friends (who mostly remained my friends); and being quite sure that I was in love with one or two of them.
When did you find out you were gay?
With the benefit of hindsight it was obvious when I was 13 or 14.
When did you come out to your friends and family?
In 1980 when I was 36 years old and I met someone I liked who seemed to like me. He moved into my house… at first because he needed a place to stay, but he didn't leave.
I never announced anything to anyone… people could assume what they liked.
How did they react?
Almost without exception, my good friends simply included Yann in our collective lives. One old friend had a minor problem as his religion told him that I was an 'abomination'. I kept away from him for some time, but eventually he seemed somehow to reconcile the situation.
What are your ambitions, hopes and aspirations?
My hope is to stay healthy, to continue to see what I might be able to do with my archive because it's interesting… and to be happy.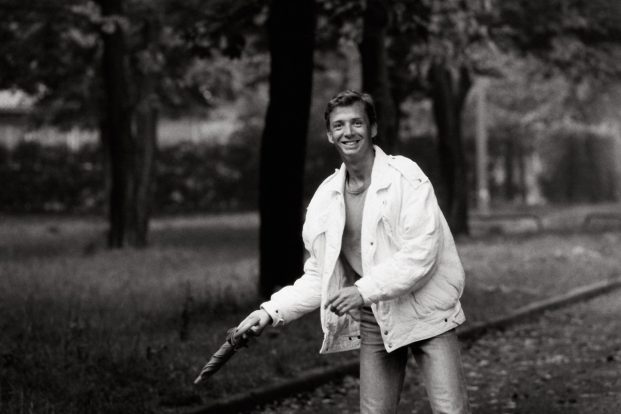 HOMOPHOBIA
Is surfing homophobic?
Oh sure… astonishingly so given that this is 2018.
If so, do you think it is due to the stereotype that people have of surfers?
No I don't. Somehow surfing's social attitudes just got stuck in the 1950s, and even the remarkable approval of the same-sex-marriage plebiscite seems not to have dented that in the slightest.
Can pro surfers really be open about their sexuality or do you think it would affect their sponsorship?
I'd be pretty certain that it would affect sponsorship… and sadly that seems to apply to many or most sports.
Surfing is seen as a sport of freedom, do you think this image is true?
It can be true, but maybe increasingly less so in competition. I probably shouldn't comment about something that I don't follow, so disregard my opinion on that. I am sure that it applies to that fortunate few who get support simply for being the great free surfers that they are. That handful of idiosyncratic individuals might offer a real hope to make a break on the prevailing homophobia… and I'm not suggesting that any one of them is gay… I have no idea. I do admire them though.
Do you think surfing is moving towards a greater diversity/tolerance?
From my limited observation, I don't see any sign of it.
How can heterosexual surfers best be 'allies' to gay surfers and communities?
It might mean challenging expressions of homophobia when they occur… not something that's necessarily easy to do. It might mean not being silent over some current controversy that has bought the haters out. It might mean publicly expressing admiration for the achievements of a gay individual. I like the idea that we can bring change about by acting in the way we'd like the world to be… rather than the way we observe it as being.
A wide range of John Witzig's prints are available at johnwitzig.com.au.