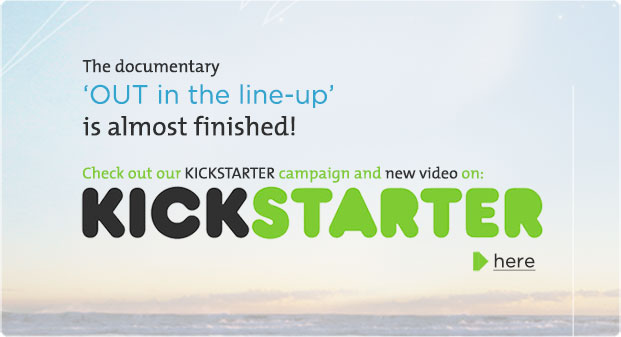 We're about to finish editing and we're running a Kickstarter campaign for 30 days to raise the funds needed to release the film to YOU!
This is an opportunity for you to be part of a world first, to break down stereotypes and promote social change.
Please watch our new video, have a look through the campaign and get involved! If you can't make a donation, that's OK, you can still be a tremendous help by sharing this campaign on your social media networks and with your friends. Our Kickstarter trailer can be shared and embedded via our Kickstarter page and you can Tweet about the campaign using #outinthelineup and mentioning @gaysurfers.
For further information about the project please refer to our online press kit – http://outinthelineup.com/presskit/ – or contact thomas@outinthelineup.com.
SYNOPSIS (SHORT)
SYNOPSIS (LONG)
SYNOPSIS (FRENCH)
DIRECTOR'S STATEMENT
PRESS ARTICLES
PHOTOS
POSTER + LOGO
THE TEAM
FILM CREDITS
CONTACT