GaySurfers.net – 2011 summary
"There are gay people everywhere, in every profession, in all sports, including the surfing world. Yet, it's not easy to meet other gay surfers in the line-up." That's why Thomas has created an online community for surfers who are gay or lesbian. "This is the first of its kind, and in a just over a year there are 3,500 members registered in 80 countries."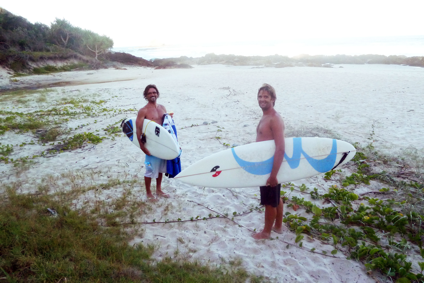 The website
The website Gaysurfers.net was launched in February 2010, by Thomas Green. He is a surfer who was born in France, and now lives and surfs mostly in Australia. During his travels, he met many surfers who were gay, and yet unfortunately, remained "in the closet". Concerned by this, he wanted to provide surfers, who identified as gay with a community where they could share ideas, talk and meet for surf sessions.
"I set up this blog 18 months ago. At the time it made many people smile, who did not understand that there would be others. But now, the blog has become a real social network with over 3,500 active members across 80 countries."
Thomas goes on to say, "The site is designed for men and women of all ages. Young surfers who discover their homosexuality are often those who most need support and encouragement. It's important to note that this is not a dating site or a porn site, but strictly a social community for those who share a passion for surfing."
GROUPS
The site is divided into 48 geographical groups (Los Angeles, Sydney, Hossegor, Bali …) Each group is managed by at least one Group Admin who organize surf sessions locally.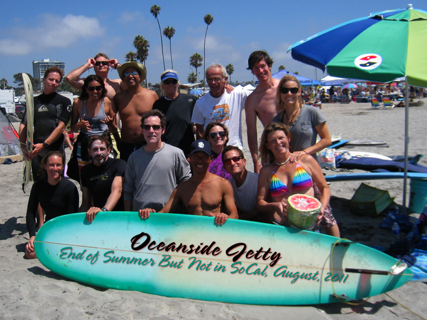 Surf Trip
Last winter, Thomas went on a six-month surf trip to meet members in California, Hawaii, Australia and Indonesia.
"I was welcomed by members wherever I went. I was finally able to meet other gay surfers, who showed e their local surf spots. The unexpected hospitality I received was incredible! "
On the website, everyone contributes in their own way. Jonathan from San Diego has created the logo. Michael Soule (pictured below surfing in Indonesia) shaped the first "G-board". During my visit on the island of Kauai, the shaper joined with other group members to give me a board he'd shaped using the GS logo, and the colours of the site.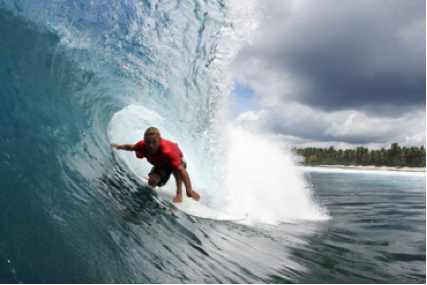 Australia
In Australia, members met in Sydney to participate in the 2011 Gay & Lesbian Mardi Gras parade. This festival brings together gay groups from all backgrounds: fire, police, bikers…and this year, for the first time, surfers! Walking the parade route in board shorts and with surfboards under arm, it was the first time surfing (a great Australian icon) was represented in the Sydney Mardi Gras. "Many in both the gay and straight community said they'd been waiting for us to do this for years. We had an amazing reception!"
However, Thomas believes the group's aim is not to attend all gay and lesbian events or be constantly in the public eye. "Our goal is not to recruit or engage in politics. "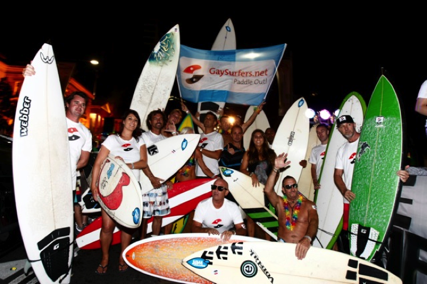 GIRLS
There is also a group for kite-surfers and a group for girls.
Cori Schumacher, 3 times world longboard champion is the female figure of GaySurfers.net and will take care of the international community of female members. "I am very happy because Cori is widely known and respected. She is used to speaking with journalists and can help us further develop the site by conducting interviews on our behalf."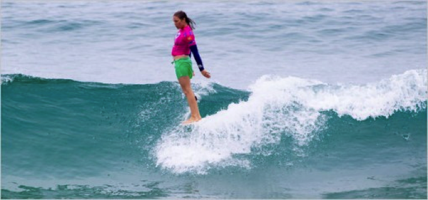 The GaySurfers' site is a place for members to socialize and Thomas aims to create surfing groups in every region of the world where there are waves. Each group organizes events, surf sessions, gives travel advice, and members can discuss surfing, participate in forums and download surf videos and photos. A new function of the site includes the global mapping of surf spots, surf schools, hotels and other services that may be of interest to gay surfers during their travels.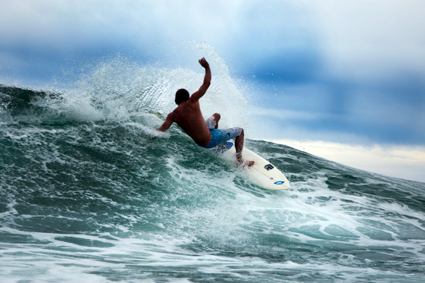 CONTRIBUTION
While membership is free, Thomas provides an opportunity for members to make donations online to cover the costs of administration and development of the site.
IGSD
On July 17, 2011, gay surfers from all around the world participated in the inaugural "International Surfers Gay Day" event held in 49 surf spots around the world from Playas de Mar del Plata, Argentina, Waikiki, to Manly Beach in Sydney, Australia.


CONCLUSION
Thomas' has a goal: "To reach every gay and lesbian surfers on the planet". With more than 3,500 members from over 80 countries already signed up, he's well on track to achieving his aim!
To join the community, simply log on to the GaySurfers site: www.gaysurfers.net