Equipment donated for death trap
5th April 2011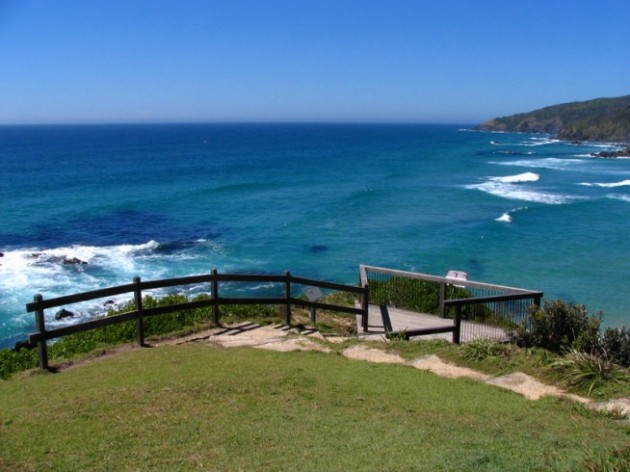 A SYDNEY maritime rescue veteran holidaying at Broken Head was so shocked at the treacherous conditions at nearby Kings Beach recently he has personally forked out $1400 for surf rescue equipment.
David Wilson was holidaying at the caravan park 10 days ago when someone drove up screaming for help – four swimmers had been swept out to sea just around the headland at the isolated but popular nudist beach.
He jumped in their car and quickly drove to the car park on Seven Mile Beach Road, from where he ran the 1km bush track to the beach.
By luck, several board riders were out that day and had managed to rescue all four swimmers. But Mr Wilson was still staggered by what he saw.
"By the time I made it to the beach it was all over, but I was completely stuffed and I don't know what I would have done if I was needed," he said. "I just looked at the place and couldn't believe how dangerous it was, and with no mobile coverage.
"With my background I've seen a hell of a lot, and I just said, this is a death trap down here."
Mr Wilson purchased a rescue board and tube and had them delivered to local Kings Beach user Michael Beezley yesterday.
He has also offered to return to train locals in how to use the equipment.
A grateful Mr Beezley said it was a wonderful act of generosity and he was in conversation with the NPWS to have the equipment permanently installed at the beach.
"I'm on the working party for Kings Beach and we've been talking about this for years," he said.
"If two gay surfers hadn't had their boards there those boys would've drowned."
Source: Northern Star
http://www.northernstar.com.au/story/2011/04/05/rescue-equipment-donated-for-death-trap/