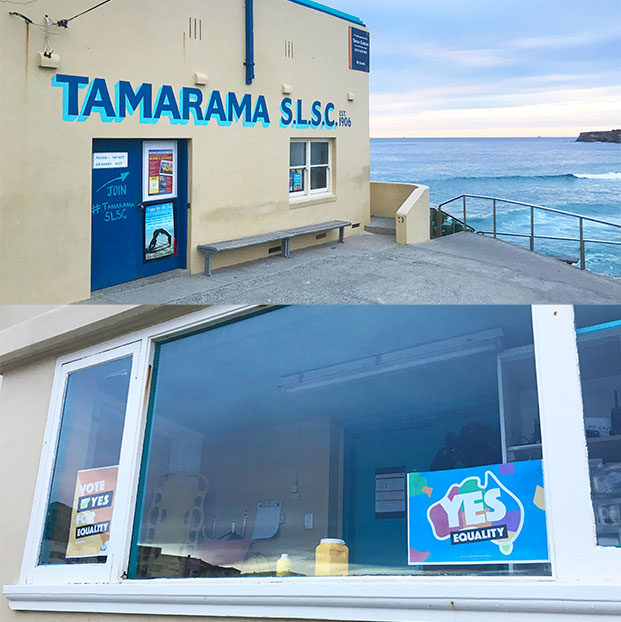 Glad to see the Tamarama SLSC Surf Life Saving Club express support for gay marriage in Australia !
On Sunday 8 October, more than 5,000 people will walk from Bondi to Coogee as part of the Rainbow Walk in a show of support for love and equality.
As Sydney's most inclusive Surf Lifes Saving Club, the Tamarama SLSC is getting behind The Rainbow Walk….
The walk kicks off from Bondi at 10 am and Tama will be rocking from 9:30 am. Think lifesavers in body-paint, party tunes, rainbow cupcakes and some amazing new artwork on the club.