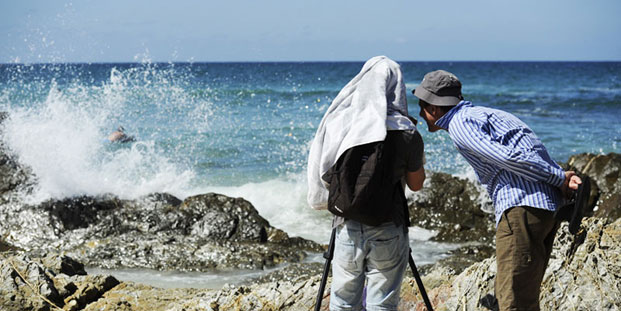 The team from GaySurfers.net will be filming scenes for the documentary Out in the Line-Up at the Quiksilver Pro on the Gold Coast from March 9 – 13. We're in need of an experienced cameraman to join our team and help capture the action.
There's no pay, but you get press passes to get into the action and the chance to be a part of the team making an important documentary about surfing and homosexuality.
We'd ask that you're familiar with shooting people for interviews in an outdoor setting, ideally have a camera you can bring, and have a fun-loving attitude to be part of the team.
If you don't live in the area we'll help set up accommodations with other members of GaySurfers.net in the area and coordinate transportation.
If you're interested in getting more details please email info@gaysurfers.net and give a little background on yourself and how much time you'd be available.
Thanks,