I am a gay surfer from France, in the process of making a film in Hossegor, south west France called "Les saints de Kiko".
The film tells the story of a japanese female illustratrator who spies on and draws men making love on the beach. The drawings will be made by Gengoroh Tagame (the pope of manga gay porno/erotica). One of the men making love is a body-surfer.
We are raising funds to finance the making of the film https://www.kisskissbankbank.com/fr/projects/les-saints-de-kiko
Crowdfunding for the movie LES SAINTS DE KIKO (ENGLISH SUBTITLES) from manu marmier on Vimeo.
The project
In march 2017, my project was selected by the G.R.E.C. for production.
The "Groupe de Recherches et d'Essais Cinématographiques" is an independent association under the law of 1901 composed of writers, directors and producers and serves general interest. It provides me with the necessary production environment to achieve my first short film in professional conditions.
The topic
Kiko, a Japanese illustrator on a job mission in Les Landes in France, gets suddenly overwhelmed by a strange new inspiration, when she realizes she's been spying on people on the beach next to the chapel where she's working. She will become so obsessed by this vision that she will continue spying on them and drawing them secretly. These drawings will slowly push her towards an encounter that will change her life and break the barriers she created around her.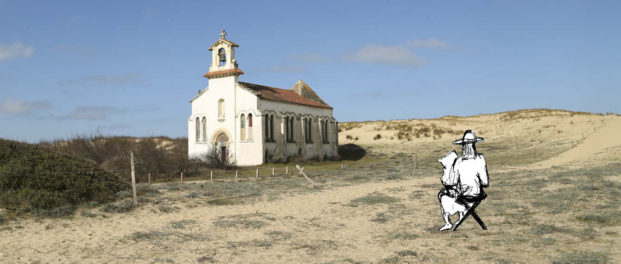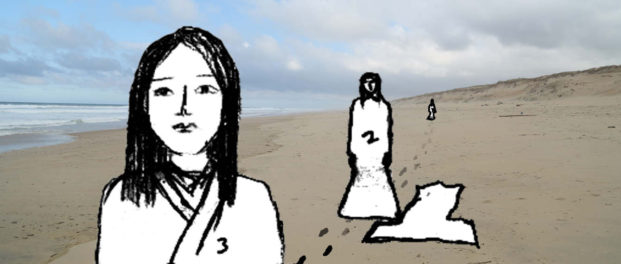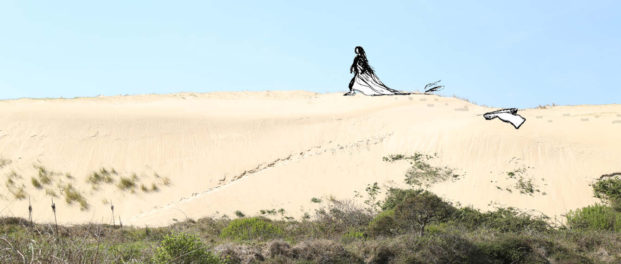 Why a crowdfunding?
The beauty of this movie comes not only from the novelty of the story but also from the picture process and the variety of media used to express the adventures of Kiko. At first the drawings are gaming material, they then slowly become independent storytelling material until one particular scene where they will come to life right before Kiko's eyes. And surrealistic theatrical playlets start to punctuate the story.
I have great aesthetic ambitions for this movie, with specific techniques that require big expenses. Their cost will definitely exceed the budget allowed by the GREC.
The logistics (transportation, accommodation and meals for 15 people) will require half of that budget while the other half will be used for equipment rental, sets, costumes and accessories.
Then there are post production expenses that require different equipment and hardware for each step. I also chose to make one sequence entirely animated in order to get the poetic spirit i am looking for.
It's important to note that the actors, producers and technicians are all in this adventure as volunteers, it's our mutual movie passion that thrives our engagement. The financial aid we require will only provide us with the necessary tools to achieve our goal.
All the reasons why i need to find the necessary funds to cover our needs for this project. Please click here if you want to help !