Super Stoked that Surfer Magazine is giving us Gay Surferssome support and you can too!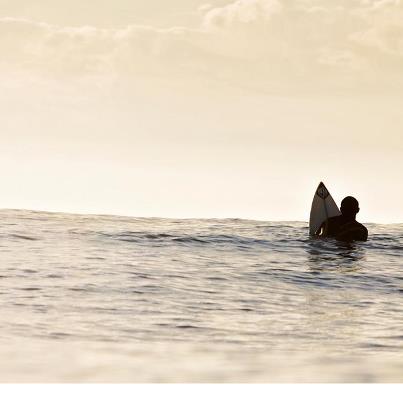 On Monday, NBA center Jason Collins published an eloquent essay on Sports Illustrated's website in which he revealed to the sports world that he's gay. Collins is now the long-anticipated first active male athlete in a major American sports league to do so. Many more will surely follow. After all, about 4 percent of the people reading this article are gay or lesbian. 5 percent if they're from California. Statistically speaking, at least two of the pros competing on the men's and women's draws of the World Tour are likely to be gay or lesbian.
Over the years, a handful of mostly retired pros have come out. Lynne Boyer won two world titles in the late '70s while concealing her sexual orientation from competitors. In 2007, Australia's tattooed, punk-drumming badass Matt Branson bared all about his experience as a closeted gay pro in a groundbreaking article for Stab magazine. Amee Donohoe, ranked No. 5 in the world in 2008, scored the cover of San Francisco's lesbian-focused Curve magazine in 2009 and in a featured article spoke openly about her struggles on tour as a lesbian surfer. Three-time world longboard champ and surf industry gadfly Cori Schumacher is possibly today's most outspoken gay surfer; her criticism of homophobia and sexism in surfing at least partially led her to abandon the pro tour in 2011.
Homophobia in the surf world, however tacitly, has persisted into the 21st century as a nasty cultural relic—both in and out of the pro ranks. There are thousands of gay surfers out there, but openly gay waveriders are exceedingly rare on the surf industry's main stages.
French/Australian surfer Thomas Castets founded the website gaysurfers.net in 2010 in an hopeful bid to give a voice to the gay surf community. He wanted to create an online community where gay and lesbian surfers could find each other, share stories, and in doing so gain strength and support.
Gay surfers worldwide have since found a digital home at Castets' site, and now he's taking his message to the big screen with Out in the Lineup, a documentary set for release in December. The film's focus is on gay surfers from across the surf world, ex-pros and beginners alike, opening up about their experiences as homosexuals in a homophobic lineup. Surf journalists and sports psychologists also appear in interviews to help map out the rocky evolution of diversity and acceptance in surf and sports culture.
The film looks for all the world like it will raise eyebrows, jumpstart difficult conversations, and help push surf culture in a more open and inclusive direction. Whether it will help produce the surf world's Jason Collins remains to be seen.
The filmmakers are looking for financial support as they wrap up production. Should you feel so inclined, check out their website, outinthelineup.com.