Deep Water – The Real Story is a feature-length documentary presenting first-hand accounts of Sydney's gay hate killings in the 1980s and 1990s.
This documentary unravels the stories of a society in the grips of homophobia as gangs stalked vulnerable victims on the coastline cliffs, brutal gay bashings were carried out, and lives were ended on the rocks below.
Many of those involved at the time, including police, advisors, victims and families of those murdered speak out on the crimes of the past in the hope that new evidence will rise to the surface in the pursuit of peace for the dead and justice for their loved ones.

In the 1980s and 1990s a wave of murders bloodied the idyllic coastline of Sydney's eastern suburbs.
There were 80 murders, 30 unsolved cases and thousands of assaults. The victims: young homosexual men.
SBS's Deep Water brings these events of the past to life with a compelling new Australian drama series, a feature-length documentary and an interactive, immersive online and social media experience.
The Deep Water drama and documentary is a Blackfella Films production for SBS, with major production investment from Screen Australia, with Screen NSW as a partner for the drama. This is the first time Screen Australia has funded a drama and documentary on the same subject matter airing at the same time.
——
Deep Water, a four-part drama series inspired by these events set in contemporary Bondi, featuring a stellar cast of Australian actors and airing over two big weeks, premieres Wednesday October 5 at 8.30pm on SBS.
Directed by Shawn Seet (Peter Allen: Not The Boy Next Door) and written by Kris Wyld (East West 101) and Kym Goldsworthy (Love Child, Serangoon Road) the drama unfolds when detectives Tori Lustigman, played by Yael Stone (Orange in the New Black) and Nick Manning, played by Noah Taylor (Game of Thrones) are assigned to a brutal murder case. Lustigman and Manning begin to uncover mounting evidence to suggest the killing is connected to a spate of unexplained deaths, "suicides" and disappearances throughout the 80s and 90s. Is this the result of shoddy police work, indifference, or something far more sinister.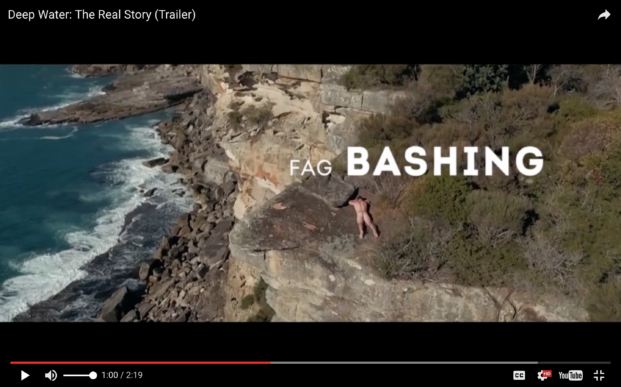 Deep Water (SBS) Trailer from J on Vimeo.