This is Craig Butler, he is an openly gay professional surfer from Ireland and is trying his best to qualify for the world longboard tour, please read his post and if you can support him please do here, every little bit helps.
Go Get em Craig!!!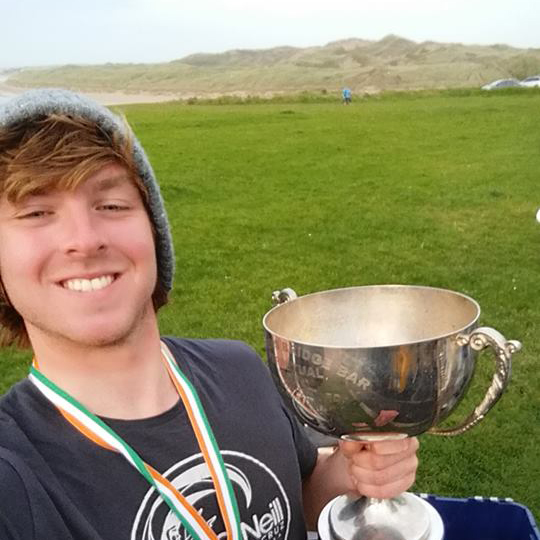 World Surf Tour Qualifying Events 2016
Hey, my name is Craig Butler. I am 21 years old and from Tramore Co. Waterford, Ireland.
I have been surfing for the past 15 years and competing at home and abroad for the past 10 years.
In that time I have managed to rack up 7 national titles (my most recent of which being last weekend in Bundoran).
8th in Europe in 2008
11th in the world for a time in 2011.
I currently sit 20th on the world longboard qualifying tour after a recent event in France.
I am hoping to better this result next month at another event in Taiwan.
So hopefully at the end of the year I can finish in a good position on the world qualifying tour and have a good seeding for contests next year.
I really want to be able to compete at these events full time so I can represent my country as there is no other Irish representation at these events. Which I think is a real shame that a country with such good waves and surfers is not well represented on a world stage along with neighboring countries.
I normally hate putting out my hand and looking for funding but I feel that I have as good a chance of doing well in these events as the other competitors. But unfortunately the locations of these events are a long way from home. Australia, South America, France to name a few. If I can do well at these events next year then I will hopefully earn myself a place on the World Surf Tour and be the first fully Irish and openly gay surfer to do so and be able to show that our little isle has talent and hopefully pave the way for younger surfers to come.
The money that I am fundraising is for contest entry fees and flights only. I am hoping to pay for the rest myself.
This money is not coming free of charge to me. I have really started to push myself hard with my work out routines in the gym and the sea. I am putting a lot of time and effort into my training and I can see that it is starting to pay off. My surfing is constantly improving and going from strength to strength.
I am really hoping with your help I can make this dream of a spot on the world tour in 2017 a reality not just for me but also for my country.
You can keep up to date with me on my Facebook page as I update it regularly. www.facebook.com/craigbutlersurfer
All rewards are transferable and can make excellent presents for Christmas