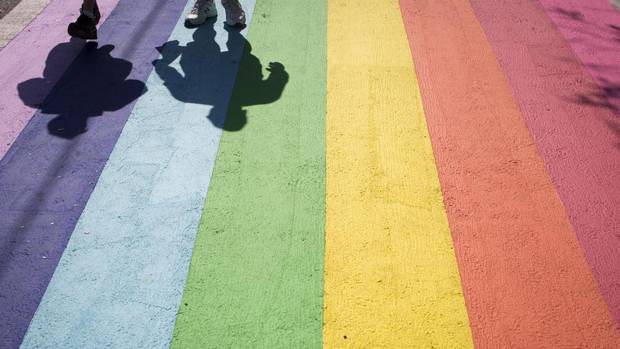 Two Olympians representing Canada's Olympic Team marched in Vancouver's Pride Parade today.
Canadian Olympic officials say it was an effort to spread a message of tolerance, acceptance and diversity in light of Russia's anti-gay laws and the upcoming 2014 Olympic Games in Sochi.
Alpine skier and 2010 Olympian Mike Janyk and two-time Olympian snowboarder Mercedes Nicoll joined Pride participants as they marched through Vancouver's downtown and the West End.
Canadian Olympic Committee president Marcel Aubut says the coming together of COC and Pride is a reminder that sport is open to everyone, regardless of race, religion, creed or sexual orientation.
Anti-gay laws in Russia have provoked strong protest from Canada's gay community, and anti-Russian sentiment was visible throughout Sunday's Parade.
At least one marcher wore a T-shirt and hoisted a sign featuring a photoshopped image of Russian President Vladimir Putin wearing blue eye shadow and blush.
This is the first time the COC has participated in Pride festivals across the country — Olympians have already marched in Toronto and will also be present in the upcoming Pride celebrations in Ottawa, Calgary and Montreal.