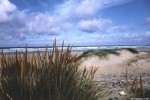 FRANCE – Tréguennec (near la Torche)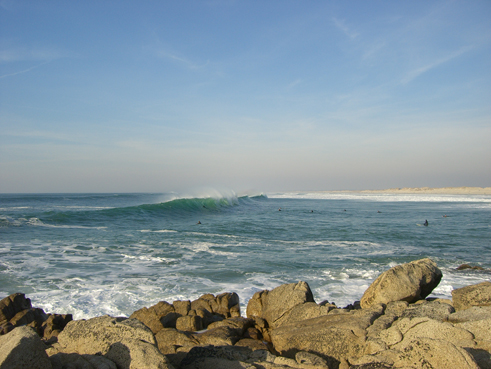 30 k north of Quimper in the baie d'Audierne, near the point of "la Torche", you will find 'Tréguennec beach'. Great nude beach, and very beautiful. Ideal for surfing, big waves. La Pointe de la Torche is not far! Drive towards the Audierne bay, north of St Guenole, from Tronoen to the North. Mixed with gay. Great place for surfers.
Il faut préciser qu'il y a deux spots également accueillants pour combiner surf et naturisme gay dans la baie d'Audierne, les deux se trouvent en effet sur la commune de Tréguennec mais il y a deux zones distinctes, celle de Tronoen a laquelle on accéde par le parking de la plage de la chapelle de Tronoen (marcher ensuite vers la droite, le nord, pendant 10 mn vous y étes), celle de Tréguennec proprement dite que l'on atteint par le parking de Kermabec (memes itinéraire vers le nord qu'a Tronoen), les deux zones séparées par un vaste espace moins fréquenté mais parfois surprenant, juste au sud, la pointe de la Torche, trés surf mais moins gay, au nord le coin de Penhors, idem. Suggestion pour prendre un verre ou une kouign (pancake local délicieux) aprés les vagues, chez Marie-Cat plage de Pors Carn (a Penmarch, juste en dessous de la Torche), terrasse prés de la plage, trés gay friendly, ou au bar Le Nautilus (également a Penmarch, port de Kérity, sur la cote sud), trés sympa, gay friendly et avec vue sur la magnifique vague des Etocs, une vague mythique en Bretagne Avis aux amateurs! Propos posté par Fréderic Morvan.

Gay Friendly Businesses in Bretagne: