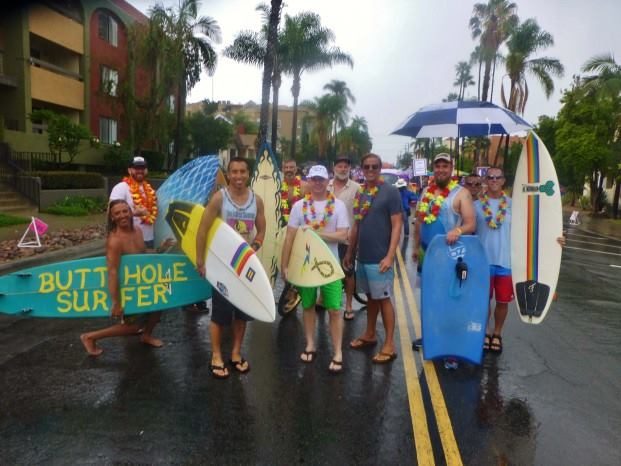 I had an idea that could be hugely beneficial for the development of surfing in Ireland. Whilst chatting to a very dominant Irish surfer (who is in the closet) this morning, he told me how much he would love to be able to attend Dublin gay pride in June. It got me thinking…
There is a lot of Irish surfers young and old who are in the closet and are sadly too ashamed to let people know that they are gay. I was thinking how great would it be if we got a large group of Irish surfers. Top Irish surfers, local stand outs, groms, local guru's and beginners to march in Dublin pride this June to show our support for our brothers and sisters in the line-up who are struggling with themselves and feel ashamed because of who they love. Such a small act but it could have a huge effect. It would also show people how much love and appreciation that we have for each other within the Irish surf community and it might help grow the sport within the country and make people on the outside see that it's not just full of pretentious macho dickheads, but instead people who are open and not judgemental of other people's sexuality. I know of a handful of Irish surfers who are in the closet. Maybe this small gesture might be the little push that they need to help be themselves.
Every year you see other sports clubs and communities marching, with the majority of those marching are straight. Just to show their support for others within their sporting community and to show some compassion and solidarity. I believe it could really have a hugely positive effect on the Irish surf community, especially if we promote it well.
Maybe it's a ridiculous idea, but if you don't think it is, then let's try and get something going. Share this idea on your wall and on the walls of other Irish surfers. We are lucky to live in the open minded Ireland of today.
So, let's show some support for our fellow brothers in surfing