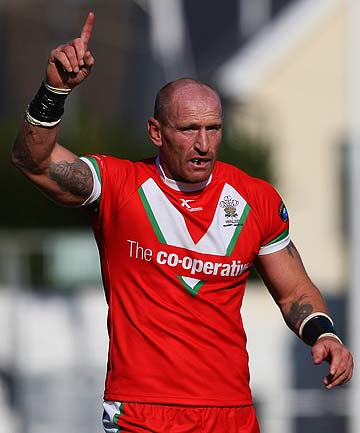 Will the first All Black to out himself as gay be the bravest man in sport in this country, or will the announcement be received with the acclaim Trevor Mallard's witty, good natured endorsement of same sex marriage did?
Officials in sport all over the world have acknowledged racism as an evil that should be stamped out.
There's still work to do. But at least the redneck ranks of those who say non-white sportspeople need to harden up when they're called racist names are thinning.
When Chelsea's John Terry was fined $440,000 and banned for four games by the Football Association in 2012 the money Terry had to pay may have been on a wet bus ticket scale, but at least the FA acknowledged that calling an opponent a "—ing black —-" was unacceptable.
Homophobia is the next challenge for sport, with the Sochi winter Olympics next month tainted by an anti-gay law in Russia forbidding "gay propaganda" being shown to minors.
In a masterful touch of hypocrisy, Russia's Minister of Sport Vitaly Mutko says now it might have been better to wait until after the Sochi Games to pass the law.
Closer to home I'd like to think attitudes towards gay people in our biggest sport, rugby, are more liberal, but I've been wrong about that before.
When Lew Pryme, a former pop singer, was appointed as the chief executive of the Auckland Rugby Union in 1985, I doubt there were any on the appointment board who didn't know he was gay.
But in the rugby environment Lew stayed firmly in the closet. When he was first appointed he needed to. Homosexuality was still a crime. The Homosexual Law Reform Bill wasn't passed into law until August, 1986.
Lew was a rugby fan to his fingertips (he'd played for Auckland in a fourth grade side). Almost single handed, he stitched together an opening ceremony for the first World Cup in 1987. Likeable, efficient and creative, he was a huge success as Auckland rugby's CEO. So much so, there were times when I was tempted to say to Lew, who had been a friend of mine for years, there was no need for him to hide being gay.
Easy for me to think, but sadly Lew was probably reading it right in hiding the reality of his private life.
When he and his partner died of AIDS in 1990 a harrowing television documentary recorded their illness.
A sizeable section of the Auckland team, all of whom had benefited from Lew's administrative innovations, made a conscious decision to stay away from his funeral. One player's wife was concerned the public would think the players were gay if they turned up.
Ad Feedback
Thankfully a lot of players still did, and Malcolm Dick delivered an outstanding, good hearted, eulogy on behalf of the New Zealand Rugby Union.
Would the sport, especially at the top level, still be as divided now as it was then over homosexuality?
There are encouraging signs of liberalism. In Wales, where rugby is almost as revered as it is here, Welsh captain Gareth Thomas outed himself in 2009, and the world did not end.
Better still, Thomas has said, in an interview last year with Wales Online, "It was such a relief to come out after 20 years so I could stop lying and everyone else around me could stop lying too. It also brought me closer to my parents."
Another tiny pointer to more open minds in the rugby community (unless, like Queen Victoria, rugby heads don't believe women can be gay as well as men) is the fact the woman behind the same sex marriage legislation last year was Louisa Wall. Louisa was a Black Fern over nine seasons, and in 1997 was New Zealand women's rugby player of the year.
Louisa has been treated with the dignity she deserves. I'd like to think a man in similar circumstances would be accorded the same respect.
– © Fairfax NZ News