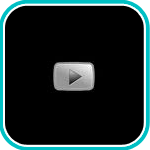 We are working on a video which explains who we are as a community of surfers who are gay. It will be professionally edited and include montages of surfing footage mixed with interviews of members who wish to contribute.
We have already filmed some great interviews and surf sessions here in Australia.
We need lots of video content from gay surfers all around the world so that it can show the great waves, people and places that make up the GaySurfers.net community.
To be part of this exciting movie project, all you need to do is:
Use any digital camera or video device (Hi Def is good but not necessary)
Video you and other members in your GROUP surfing (If you already have some other footage of you surfing, send it too so we can include it throughout your interview).
If you don't have any video footage, send us a couple of photos (high resolution if possible)
Interview each other on camera answering the following questions:
How long have you been surfing?
Where is your favorite wave?
Describe your best surfing experience.
What sort of board do you ride?
What surfer has been your biggest inspiration?
How did you become a surfer?
How did you discover GaySurfers.net?
What are your hopes for GaySurfers.net?
How do you benefit from being a member?
Describe the Gay Surfers community in your region.
Have you met other members through the site?
What does it mean for you to belong to a Gay Surfers community?
What do you think about GaySurfers.net objective to build awareness in the straight world?
*Tips when interviewing
The more you talk the better. We will only keep little bits anyway as the end result will be in the style of a documentary. Make the footage and interviews as serious or as funny as you would like. Don't worry about editing as this will be done professionally.
Have the person being interviewed refer to the question in their answer. For example, 'My best surfing experience was ….', 'The surfer who is my biggest inspiration is …' etc.
*Important Note
By sending GaySurfers.net your video footage, you give full editing rights to Thomas and the team at Gaysurfers.net. If you would like to view the finished video before we publish it, let us know by clearly stating this on the email you use to send the footage.
Send your footage and photos to info@gaysurfers.net
Thanks for your participation in building an informative and interactive site where gay men and women can gather, share their passion for surfing and be part of a global surf community.