January 10, 2013 in News by thomasadmin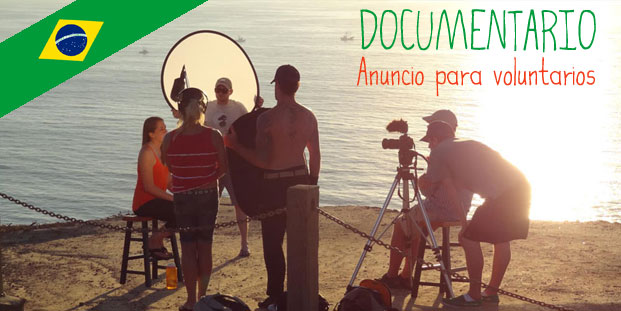 A equipe de Gaysurfers.net está planejando uma visita ao Brasil para filmar o documentário Out in the Line-Up. As filmagens serão realizadas de 7 a 21 de outubro de 2013 em praias do Rio de Janeiro, São Paulo e Florianopolis.
Estamos procurando voluntários interessados em participar deste projeto. Existe uma série de formas de participar, com a oportunidade de conhecer outros surfistas gay e ajudar a transmitir a importante mensagem do filme documentário Out in the Line-Up.
Personagens – Procuramos surfistas gays que tenham uma história interessante para contar sobre as suas experiencias de vida e de surf. Faremos entrevistas e filmaremos sessões de surf com qualidade profissional que serão editadas para incluir no filme. Se estiver interessado/a, preencha o formulário e pedido formal para participar. Estes formulários devem ser preenchidos para que nós possamos convidá-lo/a a participar no filme.
Assistente de Produção – Se você tem experiência em produção de vídeo ou cinema (ou tem vontade de aprender) e gostaria de auxiliar a nossa equipe de produção, contate-nos! Você trabalhará diretamente com a nossa equipe e terá oportunidade de aprender como se produz um filme, e ao mesmo tempo divertir-se e conhecendo pessoas interessantes em lugares espetaculares. Também nos certificaremos que tenha tempo para surfar!
Guia Local – Se você é uma pessoa dotada para organizar e conhece bem a região do Rio de Janeiro, São Paulo ou Florianópolis, estamos à procura de um assistente de produção / Guia Local que possa ajudar-nos com a logística de produção, horários, comidas, dormidas, etc.
Este é um projeto de voluntariado da comunidade gay surfista onde todos os participantes colaboram sem remuneração. A nossa experiencia nas filmagens na Califórnia e Austrália foi fantástica, e todos passamos muito bons momentos. Estamos convencidos que estamos produzindo um filme com muito valor que vai ajudar o mundo a entender que ser gay e surfista são duas qualidades muito naturais e comuns.
Se você está interessado em participar durante um dia, uma semana, ou na totalidade da produção no Brasil, por favor contate-nos por email info@gaysurfers.net, e diga-nos como gostaria de participar. Informe-nos de qualquer duvida ou pergunta que tenha, e também um pouco sobre você e a sua história. Entraremos em contacto com você, com mais detalhes sobre como poderemos colaborar.
Obrigado e boas ondas!
Thomas, Don e a equipa de GaySurfers.net