Coming to LOS Angeles this summer? Book a surf lesson with OUT surfer Glen Walsh
https://abnb.me/WEkxFOg4SM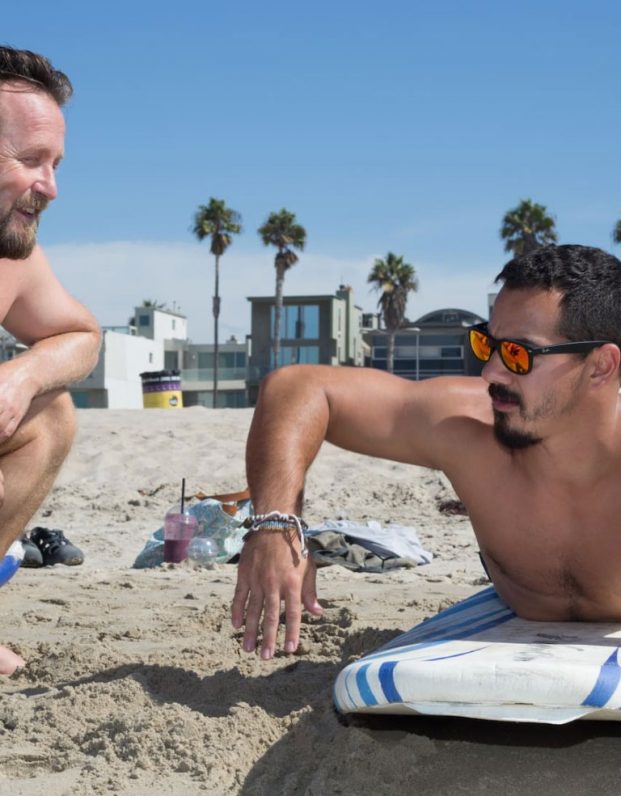 OUT in the lineup w/Glen!
World Surf League approved
We've partnered with WSL, home of the world's best surfing, to offer hand-picked experiences around the world.

About your host, Glen
I began surfing as a gay teen in Santa Monica. I helped produce "OUT in the Line-Up," an award-winning documentary about LGBTQ surfers working to change the misconception that gay surfers don't exist. watch on hereTV https://www.heretv.com/out-line
Join me for a loose, fun day of learning to surf. Together, we'll connect with the ocean and explore Venice's surf culture from a queer perspective. First, we'll fuel up with coffee and açai bowls and chat about the day's surf conditions. Then we'll hit the beach for some surf instruction at a calm, uncrowded break. By day's end, you'll understand why Venice attracts surfers from around the world.
I provide Boards! ?
We'll rent wetsuits from the surf shop next to The Cow's End.
Beginners welcome, but you must be in good shape and able to swim.
Venice Beach is the epicenter of LA's laid-back surf culture. We'll meet for breakfast at The Cow's End Cafe, one of my favorite local spots. After our time on the water, we'll grab burgers and beers or hit Gjelina, an upscale pizzeria where Beyoncé and Jay Z have been seen dining.