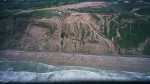 OVERVIEW
In San Diego, surfing is a way of life, which is part of the reasons it's home to one of
the biggest concentration of gay surfers in the USA. Aside from the great beaches and
surf breaks, there are the flourishing gay & lesbian communities of Hillcrest, North Park
and Normal Heights.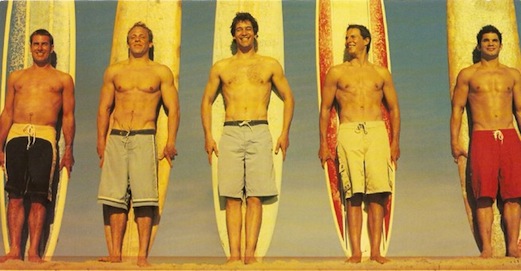 When not out in the lineup, you can spend an afternoon watching
hang-gliders off the cliffs of La Jolla, then enjoy the sun and surf at the popular, nude
Black's Beach; or drive to Coronado to visit The Hotel Del Coronado where you can dine
and sip cocktails against the breathtaking backdrop of a national historic landmark. It
was here that a cross-dressing Tony Curtis lost his heart to a wonderfully dizzy Marilyn
Monroe in Some Like It Hot.
A red trolley or taxi will take you from the skyscrapers of downtown to the Mexican border where the bargain hunter's mecca of Tijuana awaits. San Diego offers museums, concerts, cafes, an aquarium, and the country's most exquisite zoo. Visit Old Town for a flavor of San Diego's origins, or just experience a sunset kiss with someone special as you absorb the fragrance of eucalyptus while sea mist sweeps over the cliffs and through the ancient Torrey Pine trees.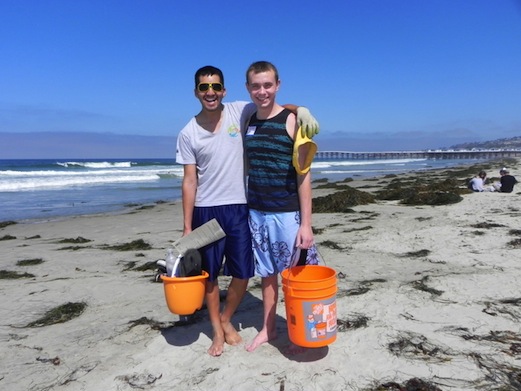 North of San Diego are a string of coastal communities which revolve around the beach.
While not overtly gay areas, the cities of Del Mar, Solana Beach, Cardiff, Encinitas,
Leucadia, Carlsbad and Oceanside all have beautiful beaches and a wide choice of
beach breaks, point breaks, lefts, rights and all the shopping, dining, entertainment and
recreation options you could want.
BLACK'S BEACH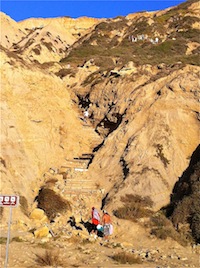 The unofficial gay beach of San Diego, Black's Beach is located near the community of La Jolla, at the southern tip of the Torrey Pines State Beach. It's a huge beach that stretches several miles under wind and water carved sandstone cliffs. Very beautiful, and quite a hike down the 300 foot (100 meter) cliffs – and back up!
The easiest route to the beach is on a paved path at La Jolla Farms Road and Blackgold Road. Parking is limited, and patrolled closely. At the bottom you'll be at the best break at Black's Beach. There is also a stairway at the Torrey Pines Gliderport on La Jolla Scenic drive. It's a dirt trail with stairs made by volunteers. There is ample free parking in the dirt lot at the top of the trail, but it's steep and can be slippery, particularly after a rain. This trail ends at the start of the nude beach. Turn left for surfing in board shorts or wetsuits, turn right if you're thinking something a little more natural.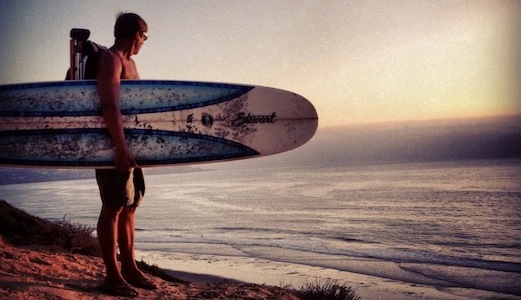 A third option is to park at Torrey Pines State Beach just south of Del Mar. There is lots
of parking, but fees are up to $15 per day in summer. Black's is a 2 mile walk south
along the sand. Check the tide tables before you go as it's sometimes impossible to get
around the points at high tide.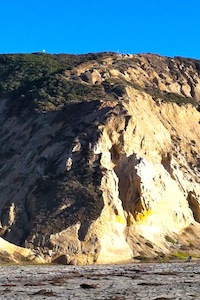 There are absolutely NO facilities on the beach. Pack in all water, food and supplies you'll need – and pack them out again to keep this amazing beach beautiful. Dogs are not permitted at any time, even on a leash. Alcohol is banned, but possible if you're well behaved and discreet.
Black's Beach has been a nudist beach for several decades. Although technically illegal, thousands of people enjoy the sun and surf au naturel on a warm summer day. The section closest to the dirt trail is primarily straight, with couples, singles and some surfers. Further north there is a section which is predominately gay, and home to several local gay surf groups.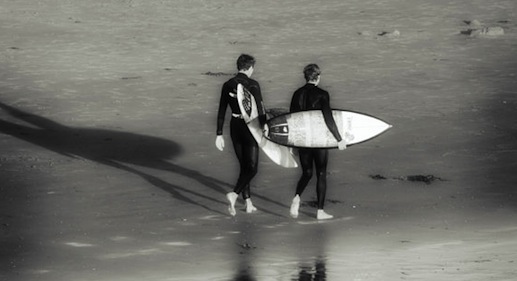 South of the dirt trail is the best surfing area, but clothing is required.
SURFING BLACK'S
Black's is one of the best beach breaks in the county, and everyone knows it. The saving
grace here is the long hike due to the cliffs. It requires a time commitment that rules
out most before-the-job or lunch-break sessions. There are three main peaks, shifting
phantom peaks and sneaky insiders that work according to conditions. A deep water
canyon attracts almost any swell with west in it and holds waves from 2 feet to as big as
it gets. During head-high and smaller swells, low to medium tides are best, but, during
large swells, it's less tide sensitive.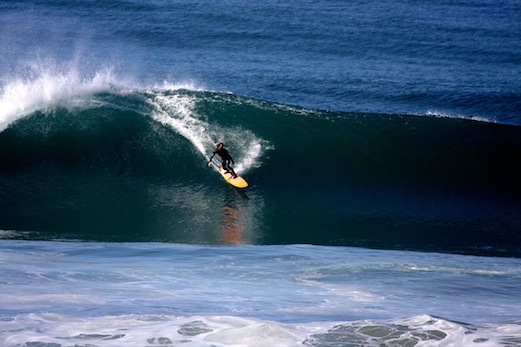 Winter sees the biggest swells, and is particularly popular with shortboarders. Summer
can be small with quick close-outs, and brings out a few more longboarders. Water
temperatures range from the high 50's in mid winter to low 70's in summer.
San Onofre State Beach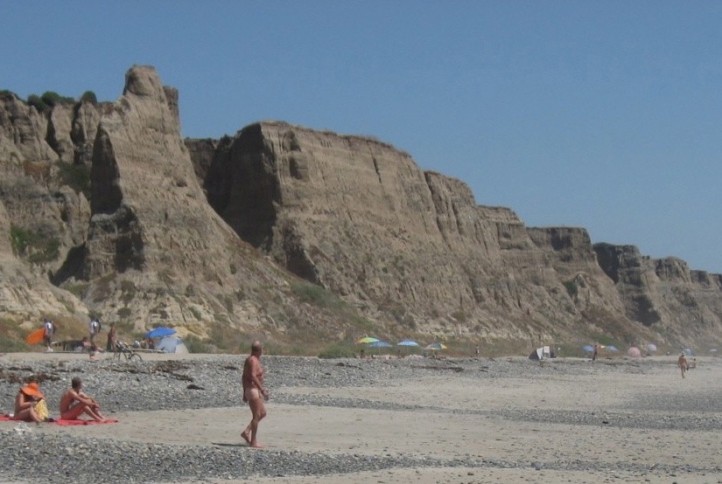 At the northern edge of San Diego county, just south of San Clemente is San Onofre State Beach; a renowned spot for surfers of all skill levels. The area catches both north and south swells, and has a long gentle sloping shoreline that creates waves with long rides either left or right, and a series of point breaks with legendary waves.
The southern end of the San Onofre State Beach is quite remote and has a long
reputation as being gay friendly. It used to be a clothing optional area which attracted a
wide mix of all-over sun worshipers, including quite a few nude surfers. Recently park
rangers have been ticketing nudists, but you'll still find lots of them south of the fence in
the Trail Six area.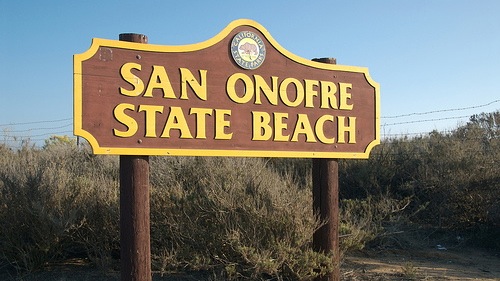 San Onofre State Beach consists of two areas, the surf beaches north of the power
station, and the area known as Trails. The surf beaches include Trestles, one of the best
sites on the west coast and location of frequent pro surf contests, and Old Mans – the
only beach at San Onofre where you can drive right down to the beach – and the site of
many a surf party over the last 50 years.
For Trestles and adjacent breaks, exit the 5 freeway at Cristianitos Rd. in San Clemente
and go slightly inland. There is a very small parking lot at Cristianitos and El Camino Real that fills early. There is street parking along Cristianitos, but be sure to observe signs.
Once parked walk over the bridge across the freeway, then take the paved path to the
left down to the beach. It's about ½ mile and there are no facilities once you're on the
beach. There are a series of breaks along this coast sure to delight any surfer. Which is
also why it's always crowded.
For Old Man's surf beach, exit Basilone Road and head towards the ocean. Watch for
signs that say "Surf Beach" and follow a winding road. The last part is downhill on dirt,
but almost any car can easily make it. There is a state park fee for entrance which is
currently $15 per day. Pit toilets and outdoor showers in groves of bushes offer some
amenities. Dogs and alcohol are prohibited and these rules are enforced.
Trails surf area is also accessed from Basilone Road, but pass the signs for Surf Beach
and continue past the power plant to the ranger station. Pay the day use fee, currently
$15, and you'll be on a 3 mile long road which offers six different trails to the beach.
Trails are marked with small signs so watch carefully. Trail 1, 2 and 3 are a smaller
beach, a few rocks and fun waves.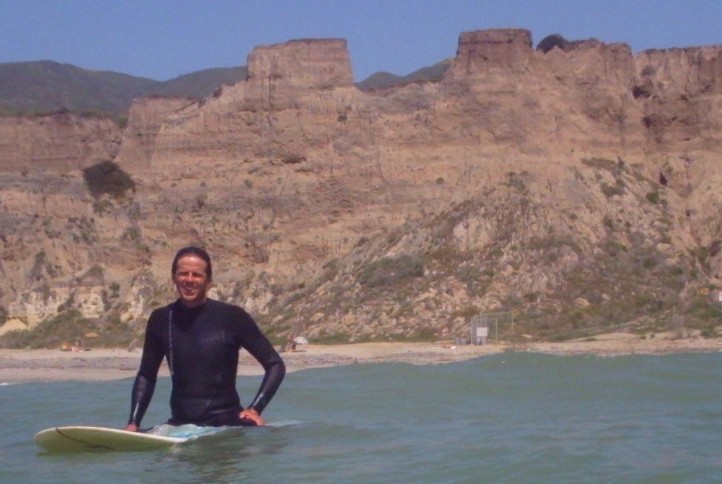 Trails 4 – 6 have a larger beach area and sandy ocean bottom, although there are many rocks on the shoreline. The beach is so long, and uncrowded you can ALWAYS find a place to enjoy a wave without having to compete for it. Except for the world's best surfers, the local dolphins which are frequently in the line up.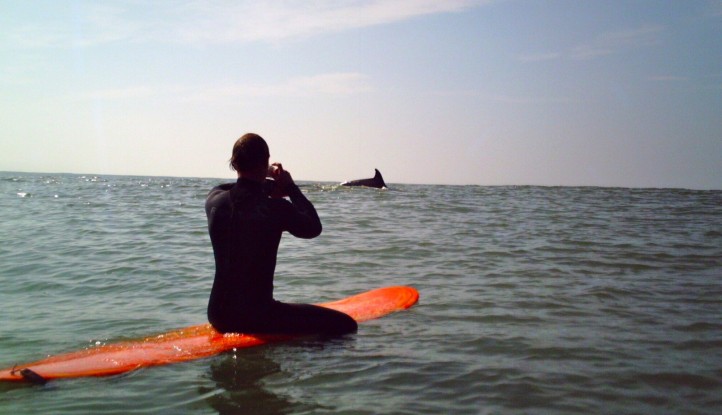 There are chemical toilets and outdoor cold water showers in the parking lot. No facilities on the beach. Each trail is about ½ mile long and descends a hill of about 100 feet. They're broad dirt trails and easy to manage with a surfboard.
In the summer there is camping along the bluffs at San Onofre. Reservations can be
made up to 7 months in advance at ReserveAmerica.com. It's convenient to the beach,
but being just a few yards from the freeway it's noisy day and night.
Tourmaline Surfing Park, Pacific Beach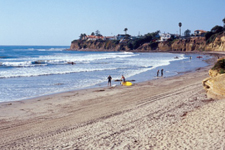 PB Point, which forms the break at Tourmaline, is a rolling right that meanders through various slow sections. It's the slowest wave around and requires a low tide and swell with push to make it decent.
However if you think back to days before high performance short boards, these qualities made the Tourmaline waves ideal. The very first San Diego surf shack, was erected at here during the early '40s. This made it the headquarters of Pacific Beach and La Jolla surfers before they migrated to Windansea.
As a social gathering place, and center of a community, the parking lot and beach at the
end of Tourmaline Street is something to be cherished — old friends, old stories, old
boards, and a brand-new sunset every night. The atmosphere here is the antithesis of
the aggro jostling going on just a quarter of a mile away at the Crystal Pier. The people
who surf Tourmaline love it. And you'd have to be bleary-eyed with love to stick with
waves that mushy. Longboards and surfing love stories are the rule.